Spotlight On Babette Keller Liechti
Even if you don't know Babette Keller Liechti, you definitely know her work. If you've ever slipped on a microfibre glove to handle a fine timepiece or used a polishing cloth on a watch, chances are that you had a Keller Trading product in your hand. Since 1989, Babette and the company she founded, Keller Trading, have provided watchmaking and jewellery brands with quality fabric accessories.

The watch world is filled with stories of men who turned entrepreneur and decided to start a business in the horological industry. Similar stories about women are rare. Similar stories about successful women are nearly unheard of. Keller Trading is not only a successful business; it is an industry-leading business. And it's all thanks to Babette and her leadership, creative vision, and desire to give back to society.
Since 2009, Babette's convictions about being a responsible entrepreneur led her to develop sustainable solutions for Keller Trading products — years before sustainability became a buzzword in the watch industry.Blogging helps your website to be more than just a place for people to visit. It gives them the opportunity to interact with your business in a way that isn't possible through other forms of content on your website. By blogging, you have the ability to help drive traffic back to your website and convert that traffic into leads. For example, if you blog about an important industry event and share it on Facebook and Twitter, you can expect a boost in new signups to your email list or visitors to your website.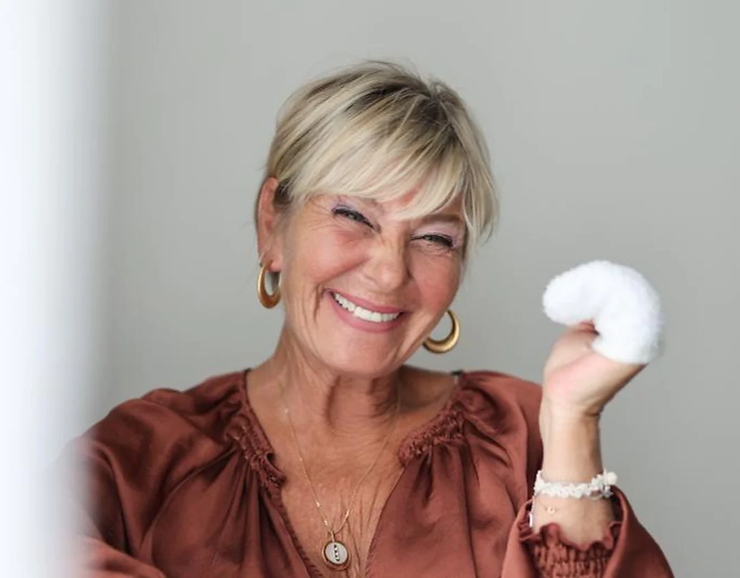 "I realised that giving to humans is good, but giving back to the planet that shelters us is even better. That's how our eco-friendly packaging was born. We started working with more resistant fibres that could help protect our planet, using materials that were more durable, economical and, above all, much more efficient," said Babette.
A sustainability-oriented mindset towards product creation is like a habit that grows stronger the more you practice it. Babette started developing skincare accessories based on her expertise in microfibre textiles, such as washable and reusable makeup removal mittens that effectively cleansed the skin using just water. One such mitten can replace over 3,000 cotton pads or disposable wipes, not to mention eliminating the need for countless plastic bottles of makeup remover.
This year, Babette partnered with Médecins Sans Frontières (MSF), also known as Doctors Without Borders, for the Together In A Gesture campaign. Her aim: to sell 500,000 makeup removal mittens and donate 50 per cent of the proceeds to an MSF-run maternity hospital in Khost, Afghanistan.
"The Covid pandemic helped me to see how lucky I am to live in Switzerland, that I was able to seize the opportunity more than 35 years ago to create my own small business, which means I have the power to do something like this today. I am deeply convinced of the power of women. It's in their DNA, the power to give life, the drive to provide for their children which makes every woman a potential entrepreneur," Babette shared.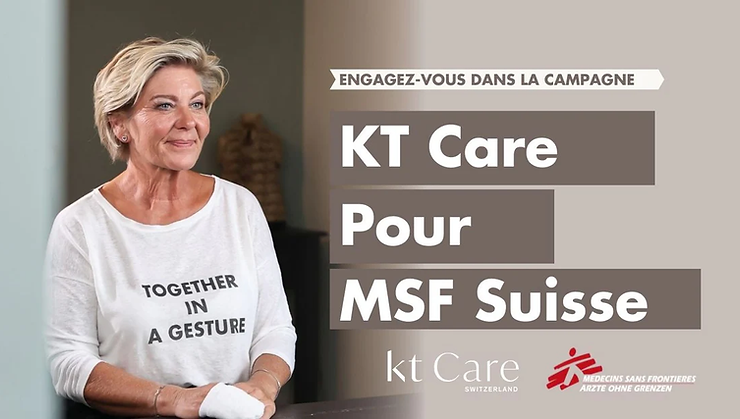 In many ways, it's this ability to always take the longer view, to see the bigger picture and to feel connected to the wider community that allows Babette to maintain Keller Trading at the forefront of its field. Her advice for young women who feel drawn towards entrepreneurship is typical of her approach — holistic and idealistic, but also deeply pragmatic.
"As an entrepreneur, you have a duty to learn about all the creations and complexities of the market that your potential customers are in — whether it be watch mechanisms or subcontracted items. You must also understand your competition, even to the tiniest details, and you should do this at an international level. Globalisation is omnipresent today in all trades. Moreover, knowing your competition allows you to avoid making their mistakes and directs you to be creative in targeted ways. To fully open the door to well-rounded success, an entrepreneur should have the following seven keys: Human values, Innovation, Endurance, Vision, Responsibility, Trust and Gratitude.
"Human values refers to things like respect, loyalty, dignity and social responsibility. It should touch all areas of your life, with your family and partner, your collaborators, suppliers and customers. Innovation is about development, being creative, curious and open. How can you bring value to the product you sell, the people you serve and the planet we inhabit? Endurance is about knowing how to set priorities for your business, so that you can assume full responsibility for it and ensure its continuity. Vision involves having a good overview of the market, listening to your inner counsel, being able to anticipate problems and set worthy objectives.
"Responsibility is hard for most people, but as an entrepreneur you must always be ready to take on the problems, challenges and even setbacks of your company. Trust is so important, not only in your colleagues and partners, but above all in yourself. Listening to yourself, trusting your instincts is the hallmark of an entrepreneur. And finally, never lose sight of gratitude, especially in troublesome times. Be thankful for failures that help you grow strong and show you where to improve; be thankful for your team and the successes that allow us to keep moving forwards. Don't take anything for granted."
Watch Femme is grateful to Babette Keller Liechti for sharing her time and wisdom with such generosity. We are honoured to count her a part of the Watch Femme community and hope you enjoyed her story. You might also like to check out the below video, which features Babette explaining how she got started in the watch world and presenting her creations.